Resource Recycling Magazine
Resource Recycling magazine
Select print-magazine content is published online after three months.
Visit our Archive for past print-magazine content.
April 2016
Features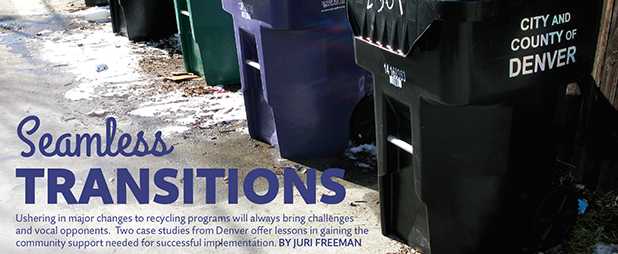 Seamless transitions, by Juri Freeman
Ushering in major changes to recycling programs will always bring challenges and vocal opponents. Two case studies from Denver offer lessons in gaining community support.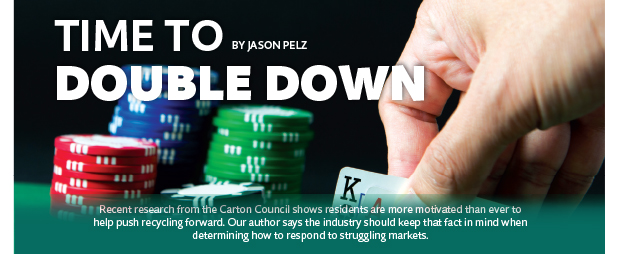 In My Opinion: Time to double down, by Jason Pelz
Recent research from the Carton Council shows residents are more motivated than ever to help push recycling forward. Our author says the industry should keep that fact in mind when determining how to respond to struggling markets.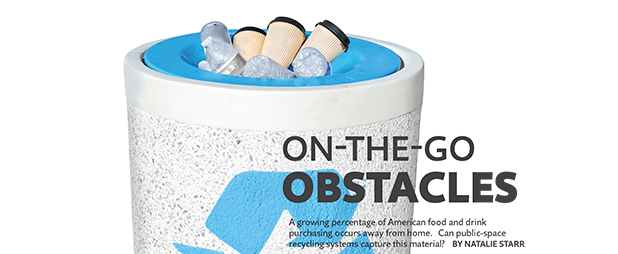 On-the-go obstacles, by Natalie Starr
A growing percentage of American food and drink purchasing occurs away from the home. Can public-space recycling systems capture this material?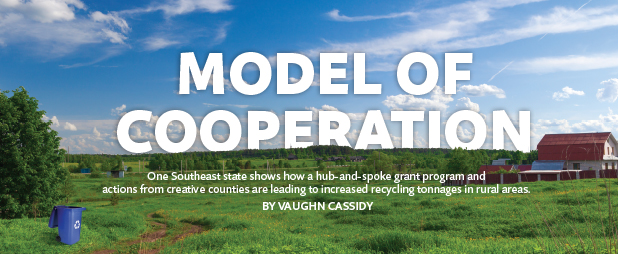 Model of cooperation, by Vaughn Cassidy
One Southeast state shows how a hub-and-spoke grant program and actions from creative counties are leading to increased recycling tonnages in rural areas.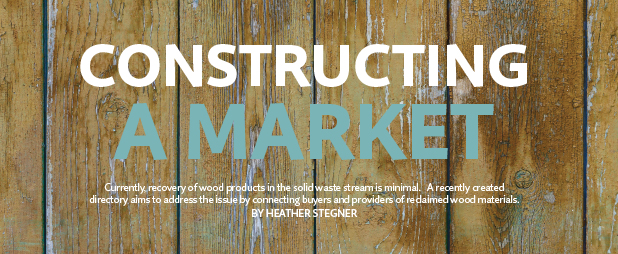 Constructing a market, by Heather Stegner
Currently, recovery of wood products in the solid waste stream is minimal. A recently created directory aims to address the issue by connecting buyers and providers of reclaimed wood materials.