Resource Recycling Magazine
Resource Recycling magazine
Select print-magazine content is published online after three months.
Visit our Archive for past print-magazine content.
December 2015
Features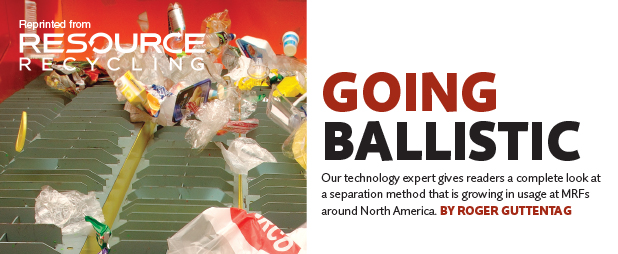 Going ballistic, by Roger Guttentag
Our technology expert gives readers a complete look at a separation method that is growing in usage at MRFs around North America.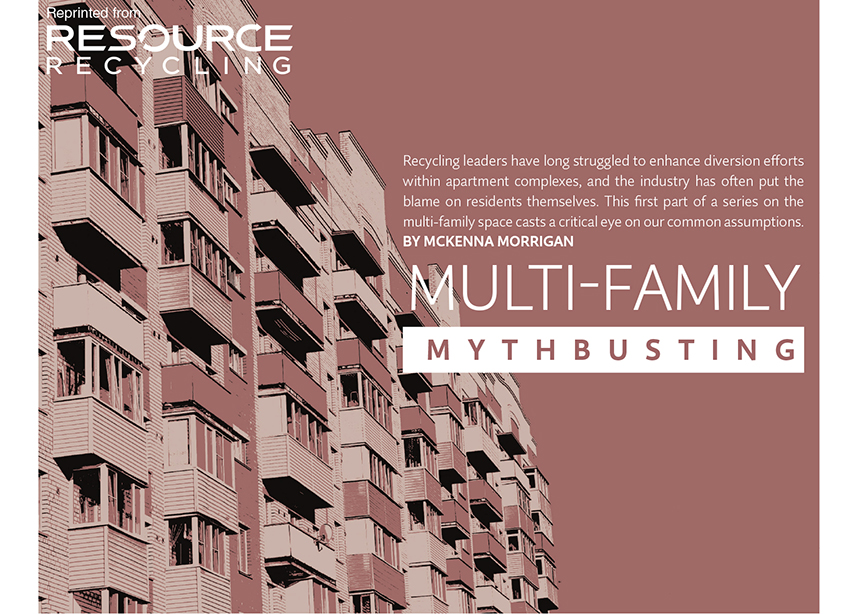 Multi-family mythbusting, by McKenna Morrigan
Recycling leaders have long struggled to enhance diversion efforts within apartment complexes. This first part of a series on the multi-family space casts a critical eye on our common assumptions.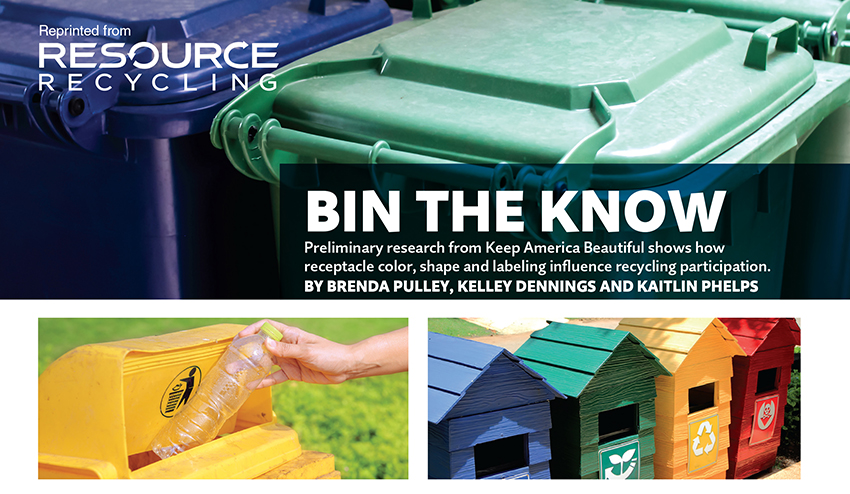 Bin the know, by Brenda Pulley, Kelley Dennings and Kaitlin Phelps
Preliminary research from Keep America shows how receptacle color, shape and labeling influence recycling participation.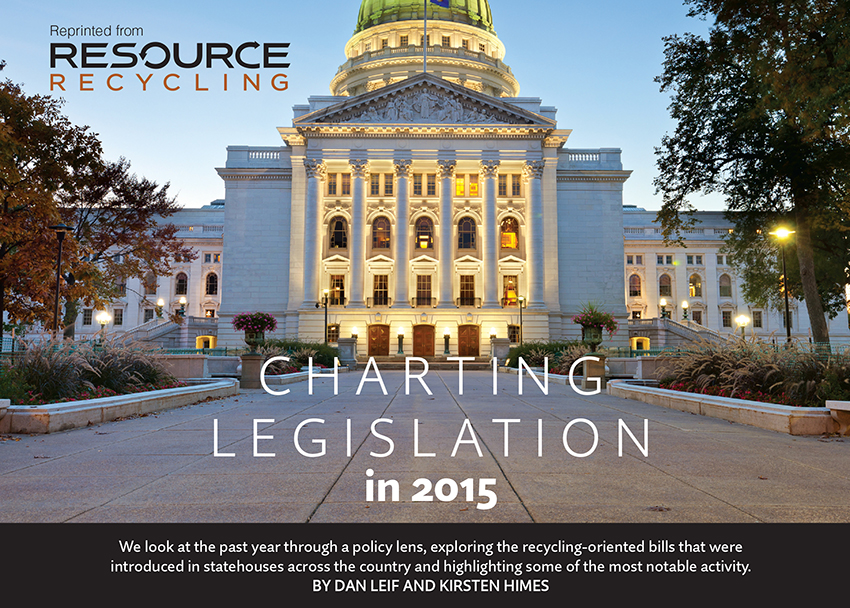 Charting legislation in 2015, by Dan Leif and Kirsten Himes
We look at the past year through a policy lens, exploring the recycling-oriented bills that were introduced in statehouses across the country and highlighting some of the most notable activity.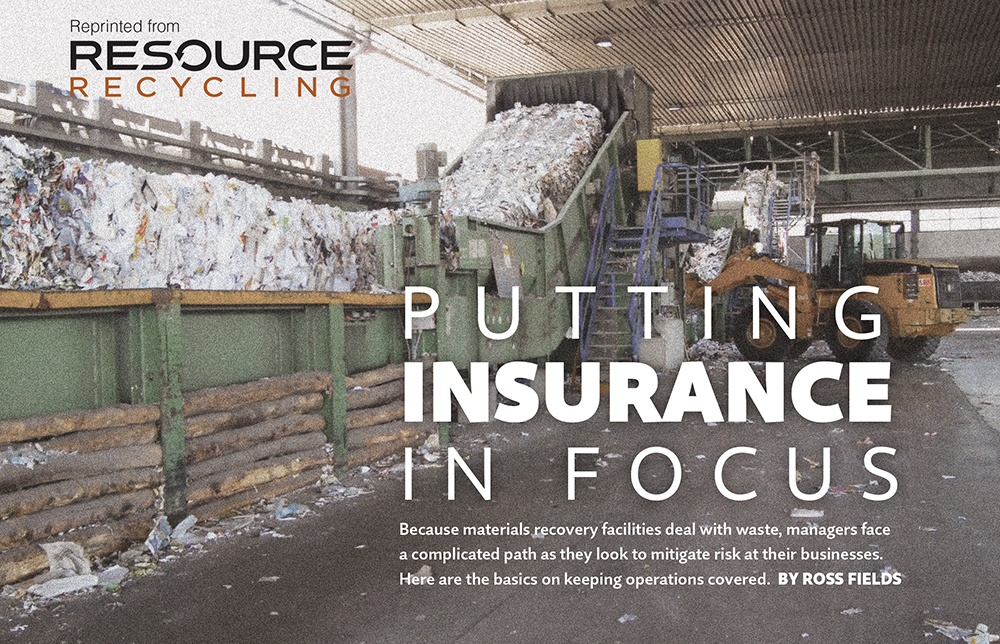 Putting insurance in focus, by Ross Fields
Because materials recovery facilities deal with waste, managers face a complicated path as they look to mitigate risk at their businesses. Here are the basics on keeping operations covered.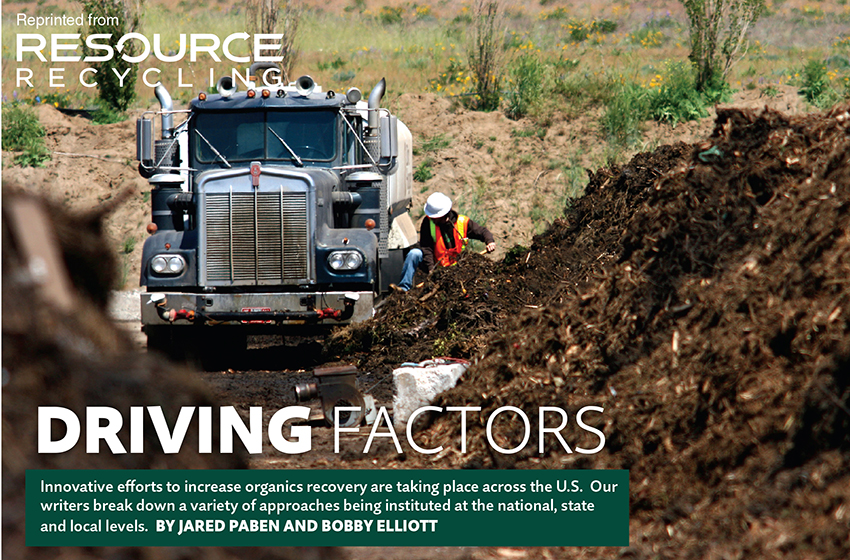 Driving factors, by Jared Paben and Bobby Elliott
Innovative efforts to increase organics recovery are taking place across the U.S. Our writers break down a variety of approaches being instituted at the national, state and local levels.